From coolers to crocks, stands and spouts, cleaners and cradles, we have everything you want for your water dispenser system needs. For more details and options that are available please call our office.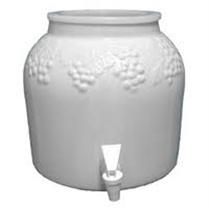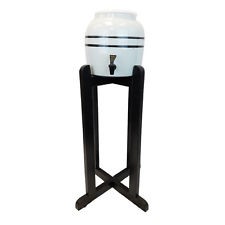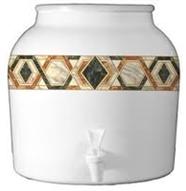 Ceramic Crock and Stand
For those that prefer room temperature water, a crock dispenser might be just right for you.  These crocks can support either a 5 or a 3 gallon water bottle and requires no electricity. 
They can be placed on a counter top for convenience or sit on a floor stand adjusted to your specific height. 

The Keri Kooler is our most economic cooler. It heats up and cools fast for instant food preparation. It comes in both a black and white version, with a 1 year manufacture warranty.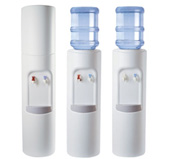 The Mogul cooler is another hot and cold option that has a very smooth exterior which will complement any interior design. The contoured drip tray conveniently holds your cup for a hands free pour.
Thermo Concepts S2 Water Cooler
The Thermo Concepts S2 is our sleekest design yet.   The classic stainless steel design will fit well into any home or office design and is made for durability with a stainless steel lid and appliance grade material.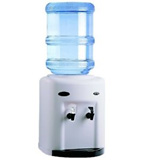 The Avalanche cooler is designed to conveniently sit on your kitchen or office countertop for easy pour access.  With its UV protected top coat it makes a great water dispenser system in any space.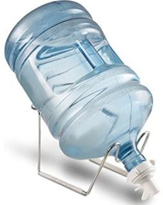 This bottle cradle and nozzel is a popular method for those that like to bring their purified water on their travels. Weather your going to the cabin or pithing a tent in the woods, this is a hassel free way to get fresh water on the go.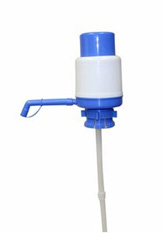 If you prefer to stand your bottles upright and still want a traveling bottle alternative, the top pump might be for you.  Simply take off the cap, incert the tube into the bottle, pump and enjoy.  These come in two different options.  Call for more details.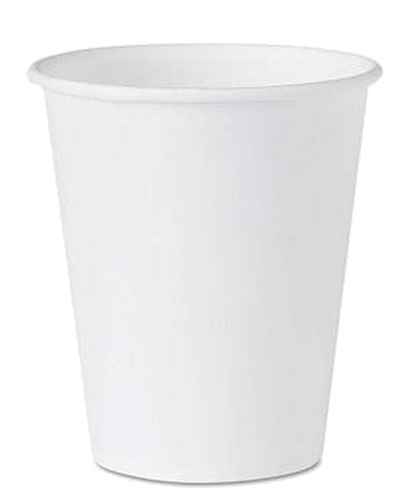 These cups come in sleeves of 50 and are biodegradable and compostable.   Keeping in line with our mission to being as sustainable as possible.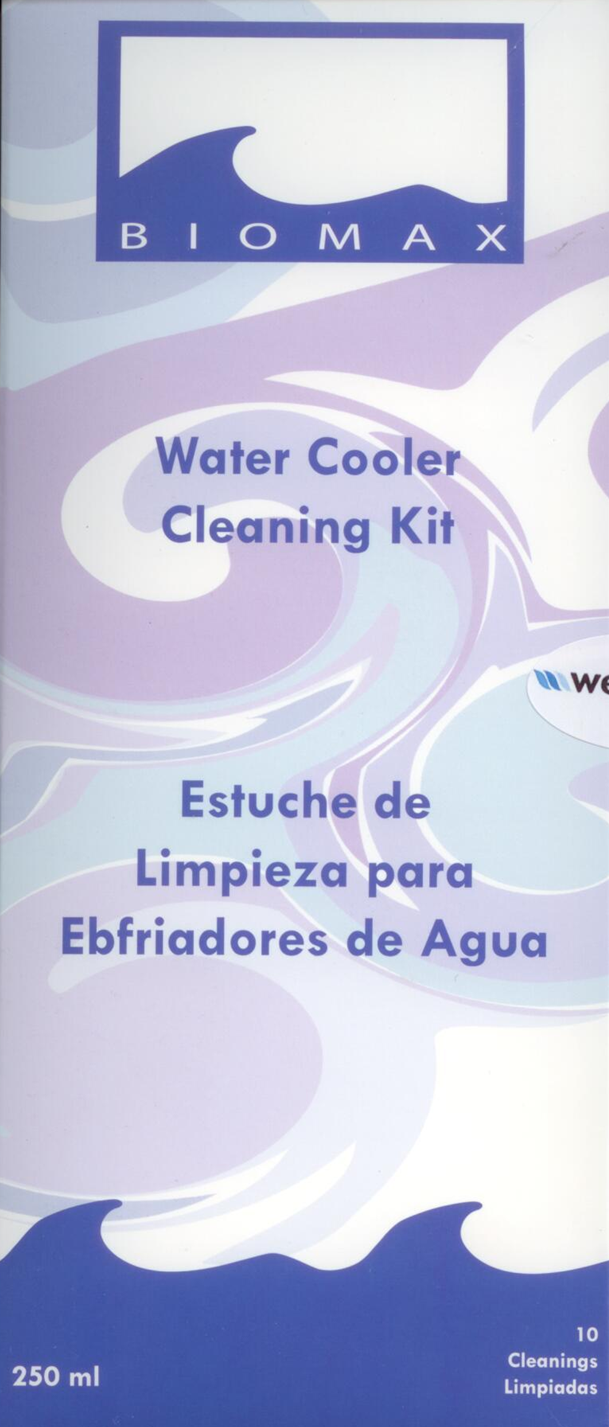 Water Cooler Cleaning Kit
The Biomax Water Cooler Cleaning Kit is essential to keeping your cooler running at its top performance.