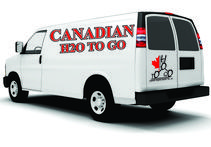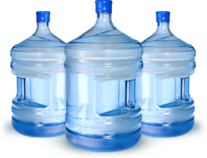 Scheduling your life can be hectic, but your bottled water delivery doesn't have to be. Let our team at Canadian H2O To Go Inc., help simplify things for you with our hassle free water delivery service. Our scheduled routes run every two weeks and can be flexible to your needs. Whether you want your clean, crisp drinking water for your home or office, we've got you covered with convenient options.
Question about your delivery service? We are here to help!
We will provide you with a schedule of your delivery route and when a driver will be in your area, which is done bi-weekly. We offer 2 different options for your delivery needs:
Automatic deliveries: This can be done either every 2 weeks or every 4 weeks. We will come automatically unless you cancel ahead of time.
Email on-call: We will send you an email reminder 4 days before a driver is coming into your area. You simply respond to the email with the quantity you need and we will see you on your delivery day. If we don't hear back from you, we will assume you are good until the next reminder goes out. 
We carry either 3 or 5 gallon sizes (11.4 or 18.9 Litres). For our walk-in customers who prefer to use their own bottles, we offer custom pricing, which is determined when you visit our convenient Clover Square Village Mall location.
Yes! We're glad you asked. For our new delivery customers we are offering your first two orders at $4.50 per bottle, no matter the number of bottles ordered. Once you have used up the promotion pricing for your first two orders the price for delivery is $8.50 per bottle. We do not charge delivery fees or hold you in any stringent contracts.
For our walk-in customers who use our loyalty card program, when you refer a friend who also purchases a loyalty re-fill card, you both save 50%. Limit of one per customer.
Yes of course. Unless you are on an auto delivery that has been prearranged, you will get an email reminder four days before your scheduled delivery. Simply reply to the email and we will show up with your order. It's that simple. If you would like to change your delivery frequency we can help you out with that as well. You can let us know when you receive the reminder or just give us a call at the office at 604-575-0426 and we will be happy to help you with those adjustments.
We can definitely help you out here. We have a great supplier with many different options, just give the store a call and we can help you select something that meets your needs.